Cybersecurity Lawyer for Small to Mid-Sized Businesses
Cybersecurity and Data Privacy
We have all seen reports in the news over the past few years about cyberattacks and data breaches at large companies such as Target, Yahoo, JP Morgan Chase, and Home Depot. What you may not have seen is that hackers are focusing more and more of their efforts on smaller companies. As much as 60% of cyberattacks over the past two years have been aimed at small to mid-sized companies.
Hackers are targeting small Colorado businesses because they have valuable data—customer information, social security and credit card numbers, personal health information, trade secrets, and more. Cybercriminals find small to mid-sized businesses to be easier targets because they do not have the resources to spend on cybersecurity that large companies have.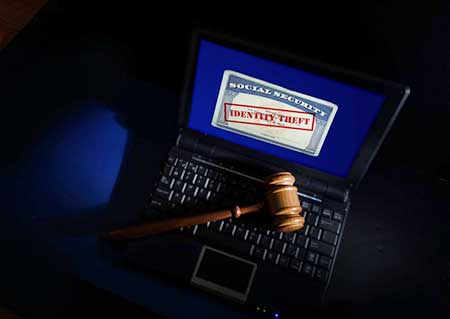 What Are the Consequences of a Cybersecurity Attack for a Small Business?
Regardless of size or revenue, every business needs to proactively prevent cyberattacks and should take steps to improve the data privacy of its customers. The consequences of a data breach for a small business are severe:
Loss of data and personal records of customers
Loss of financial stability
Loss of current and future customers
Loss in profits due to immediate lack of sales
Loss of reputation related to data breach notification
Loss of equity in company brand, especially when there is press coverage of the attack
Loss of employees
Loss of ability to borrow funds
How Much Will a Data Breach Cost a Small Business to Fix?
Recent surveys have shown that the cost to small and medium-sized businesses of responding to a cyberattack can exceed $50,000. The costs associated with containing and addressing a cybersecurity attack on a small business include:
Legal fees
Regulatory fines
Forensic firm and other third-party costs
Attorney's fees to defend expensive class action lawsuits
Cost of notifying customers
Professional fees for updating and fixing network security
Fees associated with identity and credit monitoring services
A recent IBM study found that the average cost per lost or stolen customer record is $221, including charges for notification and restoring lost data. If your business has 500 customers, you can see how the costs of a breach add up quickly. If a hacker locks you out of your own network or website using malware, ransomware or a similar attack, you may have to consider paying thousands of dollars to get it back.
Spitz Legal Counsel helps companies prevent expensive cyberattacks through cost-effective measures and employee training.
60% of cyberattacks over the past two years have been aimed at small to mid-sized companies.
Cyberattack Prevention and Data Privacy Compliance for Small Businesses
Having a business lawyer, like Spitz Legal Counsel, with an understanding of cybersecurity and data privacy on your side is your first step in creating effective cybersecurity practices and a cybersecurity plan. Spitz Legal Counsel has years of practical experience working with businesses of all sizes. Our business law firm is a resource for your team and can determine what will help you lessen the chances of a cyberattack and lower your business' legal exposure if one does occur.
Mark Spitz of Spitz Legal Counsel provides the following proactive services to prevent cyberattacks and protect your business from a data breach:
Risk Assessment: Determine the type data you have and what the risks are of losing that data.
Legal Assessment: Determine what laws and regulations apply to your business.
Legal Advice: Provide advice on the government and industry best practices to improve compliance and reduce the potential liability of your business.
Technical Strategy: Work with your technical experts to prepare and implement an appropriate cybersecurity plan for your small business.
Employee Training: Provide workshops and educational seminars to reach all employees in your company to ensure compliance with your cybersecurity readiness plan.
Incident Response Plan. Create an incident response plan so you are ready in the event of a cyberattack.
Review of Third-Party Vendor Contracts. Review of contracts with third party vendors, including contractors and vendors who may store your data, or for whom you are storing their data.
Proactive Protection for Your Small to Mid-Sized Business
Even with a cybersecurity plan in place, no small or mid-sized business can make itself 100% secure against a data breach. However, companies can take reasonable, cost-effective steps to improve their cybersecurity and lessen the chances of an attack. Mark Spitz of Spitz Legal Counsel can help you do this.
In the event of a hack, Spitz Legal Counsel is on hand to provide immediate containment of the issue. We work with our clients to execute on an incident response plan and guide them through responding to the data breach incident.
As experienced business counsel, we advise our clients on how to carefully notify their customers and vendors so further damage and risk to the business is minimized.
Contact us today for a free initial consultation. Email us at mark@spitzlegalcounsel.com or call us at 720.575.0440.
Save