Business, Cybersecurity, and Data Privacy Attorney

I have practiced law for over 20 years, both in law firms and in-house with several corporations. I know the issues that businesses face as they start up, as they grow, and as they become mature businesses seeking continued profitability and success.
I have worked with family-owned businesses and know the unique challenges that they face as they grow and look to the next generation.
As an Attorney, my goal is to provide high quality, cost-effective, client-focused legal services. A small law firm is also a business, so I know how important it is to keep a close eye on costs and provide excellent customer service.
My focus is helping you anticipate and solve complex legal problems that could affect your business, so that your focus can be on growing your business.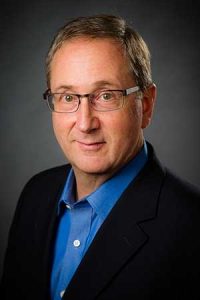 720.575.0440
mark@spitzlegalcounsel.com

My Background
I started my legal career as an attorney with a large, full-service law firm in Cincinnati, Ohio. After a few years, I moved in-house, joining Standard Textile, a large family-owned company in the medical device and hospital products business. I then spent several years with Luxottica Retail, a large, multinational retailer and designer of eyeglasses and sunglasses. After that, I was general counsel of Pomeroy IT Solutions, a publicly-traded IT services company.
All of these experiences gave me valuable insight into the needs of business owners and executives, as well as the importance of providing effective legal services with a focus client service and controlling costs.
Other Things About Me
I root for the Broncos, but am still a Cincinnati Bengals fan. I'm a history buff, in particular modern European history. I also like sci-fi, especially alternate history and time travel, and of course Doctor Who. Colorado offers beautiful scenery, and I enjoy heading up to the mountains and doing some hiking.
Education
Boston College Law School, JD, 1989
Columbia University School of International Affairs, MA, 1984
Harvard University, AB, 1981
Memberships
Denver Metro Chamber of Commerce
Governor's Small Business Advisory Council
Colorado, Denver, and American Bar Associations
Publications & Speaking Engagements